Suitable for all types of clothes, Britewash is ideal for hand washing laundry and removes tough stains. It's in the name – wash your clothes with Britewash, and keep them brighter than bright.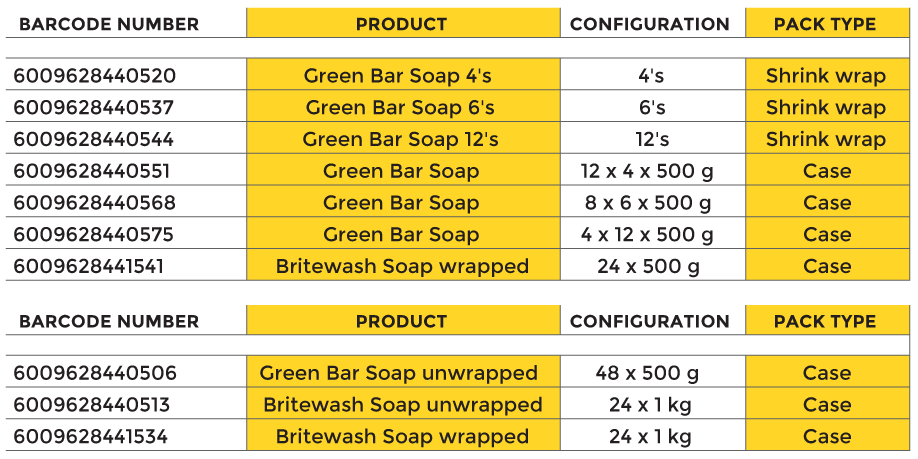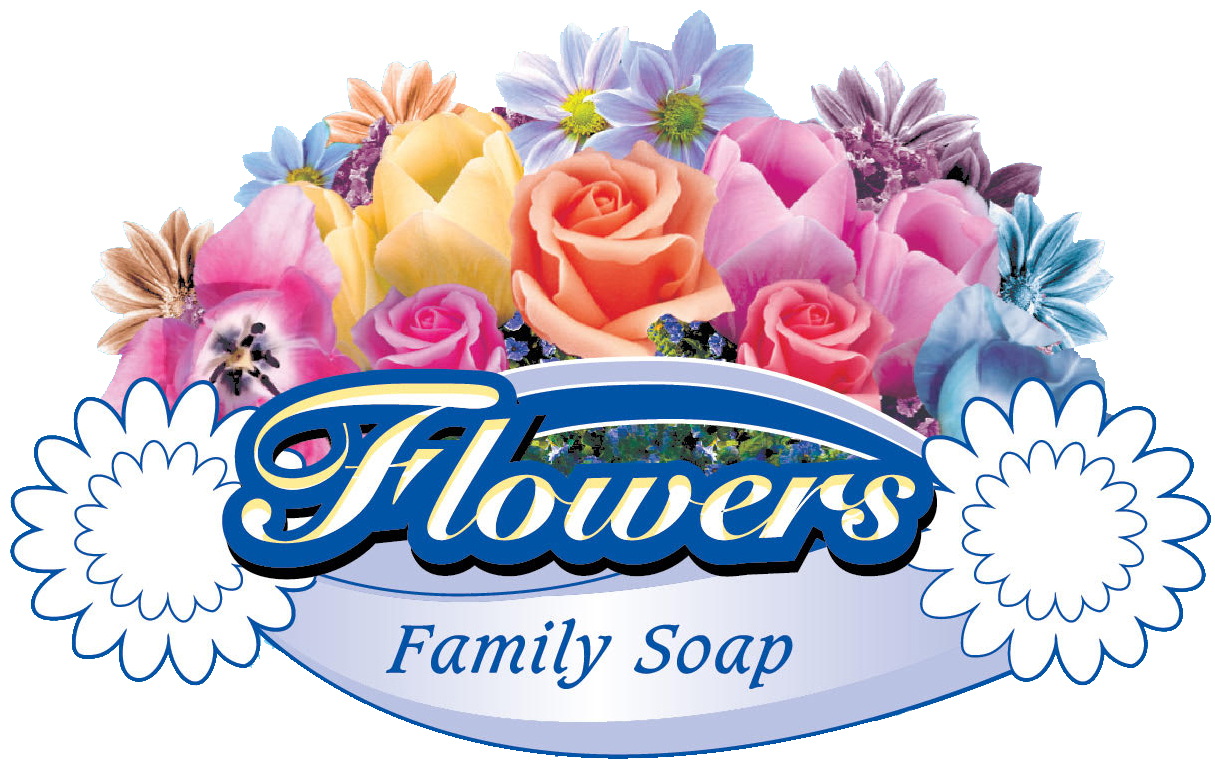 Flowers is a great range of personal hygiene soaps with the freshest, fruitiest scents. The dermatological formulations packed with natural ingredients leave the whole family's skin feeling refreshed and clean.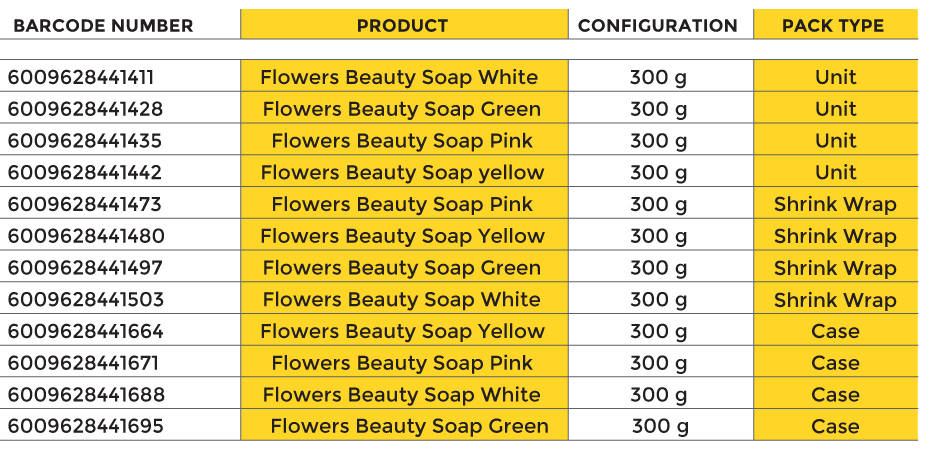 Starbrite is mild and gentle, and produces extra lather that will leave your washing clean and fresh. It's all-purpose, so use it on your dishes as well – it cuts through grease and grime, leaving them absolutely spotless.