Ingredients: Refined Vegetable Oils (Soya Bean Oil).
Contains Allergens: Soya bean and Soya Derivatives.
Made in South Africa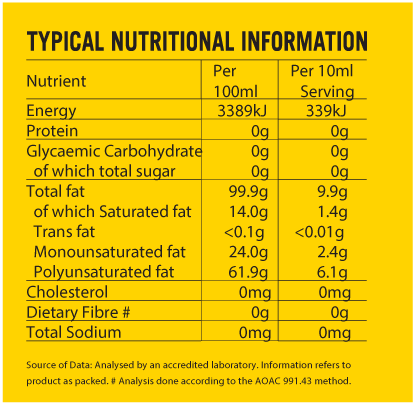 SunStar Pure Cooking Oil is made from the finest quality Soya Bean oils, grown and picked at the ideal time to yield an oil that is perfect for frying, baking, salads and general use.
FEATURES:
Ideal for frying, baking, roasting and salads.
Additive free.
Available in various pack sizes.
Available in bulk.
BENEFITS:
High in Polyunsaturates
Rich in Omega 6 Essential Fatty Acids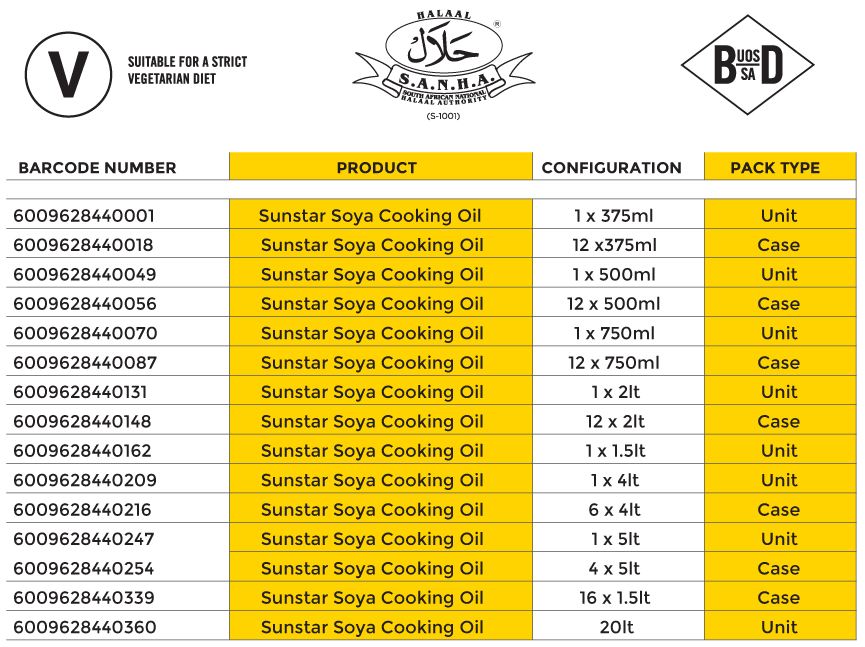 STORE IN A COOL, DRY PLACE AWAY FROM DIRECT SUNLIGHT